The Window Sculpture in Temple Shalom – By David Topper
The window sculpture was made by Leo Steinfeld, an architect.
When the foyer of Temple Shalom was built in conjunction with the rise of Shalom Gardens in 1989, the architect designed a round window facing Grant Avenue. The original empty window is now filled with a sculpture depicting Jewish iconography (symbolism). The following is a short three-part essay on: (I) how that sculpture came to be, (II) the meaning of the symbolism, and (III) a brief history of imagery in Judaism.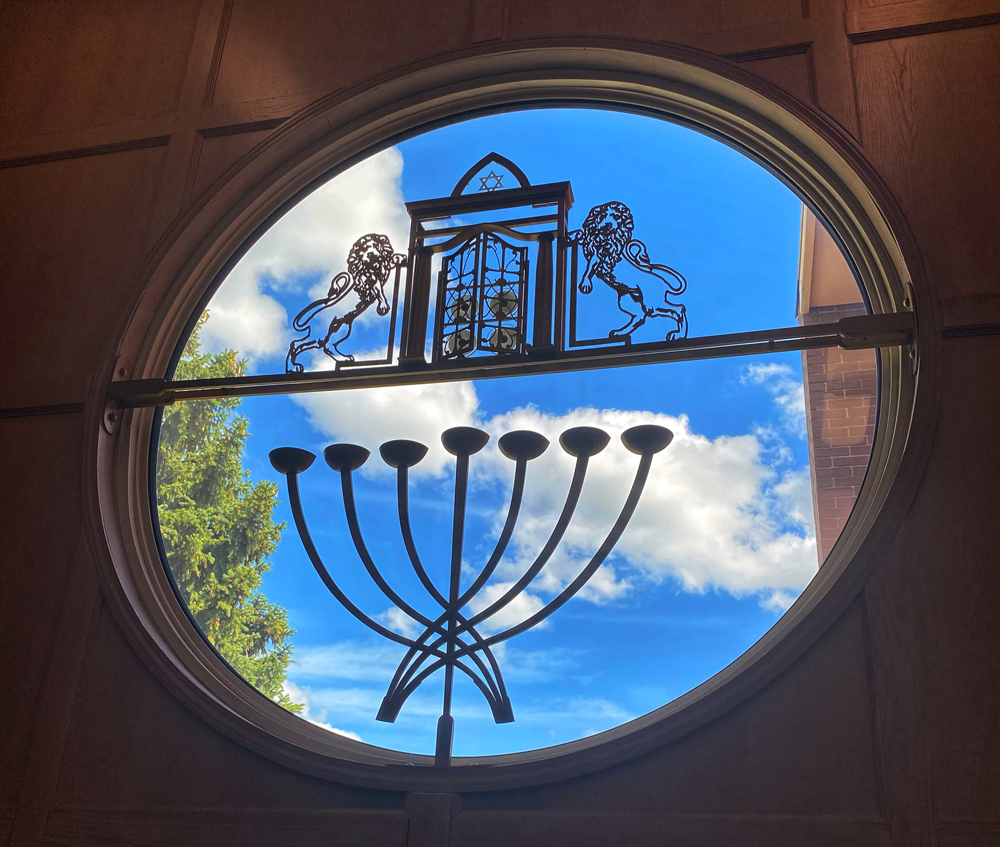 I.
The idea of filling the round window with a work of art was initiated by Irma Nepon, a longtime member of the Temple, who donated funds in memory of her husband, Harry W. Nepon, z"l. At the time, Marilyn Levitt, z"l, an accomplished artist (mainly a potter) was a member of the Board, and she approached me to work with her on choosing the window project, since I taught courses in art history at the University of Winnipeg.
We initially talked about a stained glass work, which was an obvious first choice for a window. But when she showed me some small-scale sculptures, with moveable parts, made by local artist Richard Finney, our focus quickly shifted toward the possibly of a large-scale sculpture. We contacted Finney and he told us that he had worked on large-scale sculptures. He directed us to his "Copper Landscape" in the Holy Spirit Credit Union on Selkirk Avenue, which we visited, finding his piece to be impressive and expressive. He became the potential artist of choice.