Irma Penn Centre programs for children are on hiatus until January 2024.
Enquiries about B'Mitzvah training can be made to the Temple Shalom office for referral to Ruth Livingston, Temple Shalom Co-ordinator of the school programs.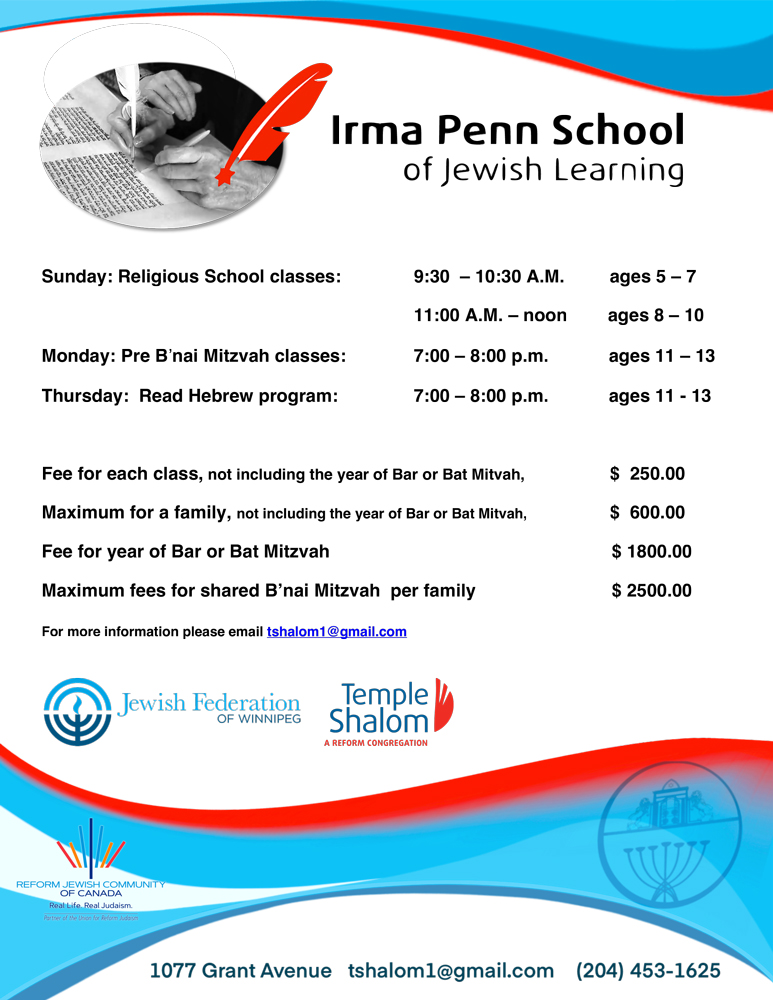 Classes for 5 – 7 year olds are at 9:30 – 10:30 a.m. beginning September 11th.If you have children within this age group whom you would like to enroll, contact the temple office.
We did not have sufficient interest to hold a class for 8 – 11year olds. Perhaps in 2023.
There will be an opportunity for parents to have coffee and snacks with other parents and their children from 10:30 – 11:00.
For information and to register contact the office at 204-453-1625 or email tshalom1@gmail.com.
Hebrew classes for children tba, depending on interest.
B'Nai Mitzvah classes are held at the temple Mondays from 7:00 – 8:00 p.m.