Religious Observance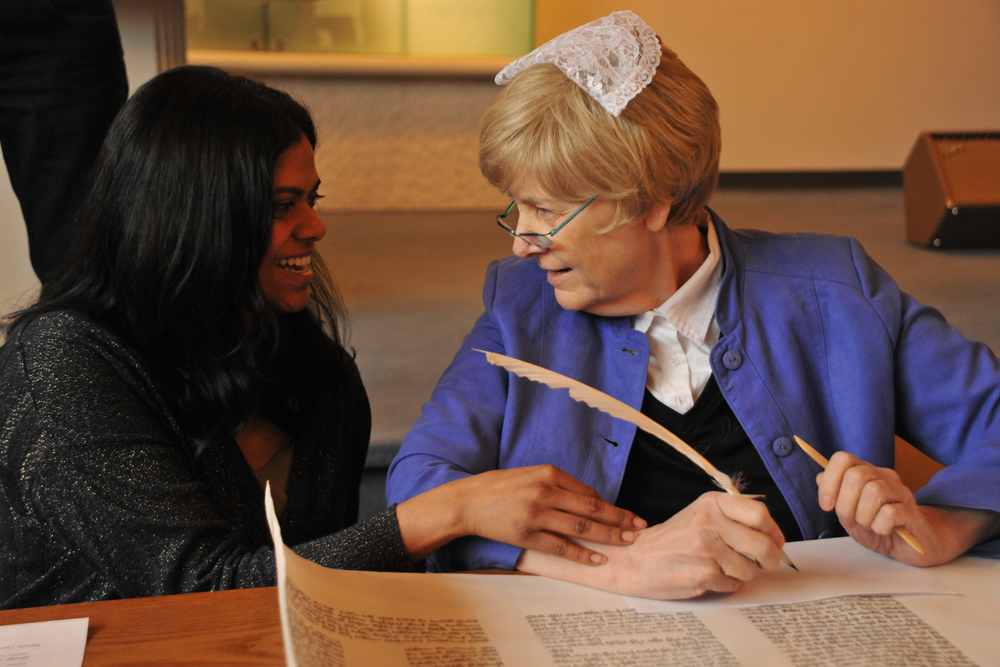 Everyone's faith journey is different. We all walk a unique path. Temple Shalom acknowledges this by creating a welcoming community for all to grow and explore spirituality, within a supportive and accepting environment.
Whether you were born Jewish, are a Jew by choice, an interfaith family, an atheist, or are just curious about the Reform movement, Temple Shalom welcomes you to join us.
A belief in God is not necessary to be spiritual nor to be a member of our congregation, nor to live a life based on the values and practices of our tradition.
Meeting the spiritual and community needs of interfaith, agnostic and atheist families and individuals is as important to us as meeting those of our more observant congregants.. We recognize everyone's right to participate in the way they are most comfortable, so at Temple Shalom, there is no judgement. We understand that being Jewish means different things to different people. 
At Temple Shalom we are guided by inclusivity, a commitment to diversity, tikkun olam (social justice) and chesed (acts of loving kindness). Wherever you are on your Jewish journey, come and be part of a caring community of people from all walks of life who are making a difference in each other's lives and the lives of those in our larger community.